Total clean up of your solvency data
Your loan request is refused. The same for a leasing or phone subscription. Good or bad payers, we are all logged in various registers.
Becoming solvent again isn't an easy task. The process is long and complicated for someone unacquainted with the proceedings. Each code and inscription has its significance and has its own set up to deal with.
Solvable set up ZEKA VISTA to clean your solvency data in the most consulted registers in Switzerland. Registers such as the CRIF, the ZEK and the Prosecution's office register. You will become solvent once more.
Thanks to our expertise, our ZEKA VISTA service is the solution to clean your solvency data. Our solvent clients confirm.
We analyze and clean your solvency data
We erase old financial prosecutions
We update your prosecutions statement
We negotiate the type of payment codes you are logged in as (some codes indicate insolvency) on your old loan and update
Your solvency data is positive again
You are advised personally and have a direct line to our advisors
We make you solvent

In other words, we make you solvent and offer you a feeling of freedom once more.
Next step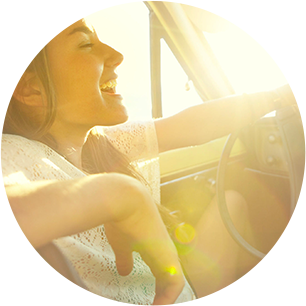 Want more information? Call us at 021 620 60 00.
You wish to meet us? Ask for an appointment. No commitment.
Whatever your decision, we will listen to you, we will understand you without biased judgments. Explain your situation to us and let's see together how we can quickly improve it.
Read more
Why is my credit score important? And what is it?
In one word, it is your creditworthiness.
You see, multiple registers in Switzerland allow organizations to know everyone's credit score (also referred to as solvency rate). Banks, lenders, car dealers, leasing companies, landlords… anyone who lends money, lets a flat or offers leasing solutions is able to consult these registers in order to facilitate their decision making. Needless to say that the level of your score can either work in your favor or against you should you be considered a risk when it comes to paying back debt.
How can I be sure that my scoring is reliable?
That's where we step in at Solvable. History tends to show that credit backgrounds can be wrongly interpreted in the relevant registers. Our teams have experience in the matter and know all the inner workings of the systems which handle your credit history and data.
Erasing negative data and ensuring that your credit records are correct and truly representative of your current situation will allow the improvement of your score so that you gain in credibility in the eyes of the organizations which consult your logs.
We keep you informed and take the necessary steps so that you are not penalized without cause.
Why Solvable ?
Put simply, our expertise in understanding the inner workings of the way the registers operate. We are able to navigate and apply corrective measures should the notation system or language be in your disfavor. In Solvable, you have an ally whose objective is to guarantee a reliable representation of your solvency level.
Our advice?
Do not take unnecessary risks. Keep your independence by making sure that your personal or professional projects do not depend on wrong or old data that the registers share with organizations. Contact us to have peace of mind.
Our approach is always the same: simple, flexible, swift and trustworthy!